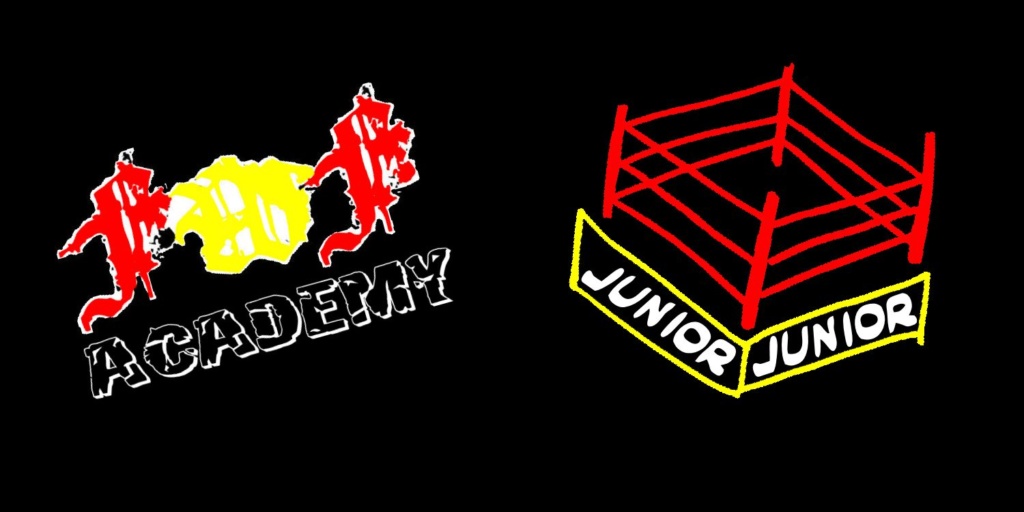 De FWF Academy is de officiële trainings school van de Flemish Wrestling Force. Al bijna 20 jaar trainen en begeleiden wij pro wrestlers die over de hele wereld actief zijn.
Droom jij er al jaren van om een pro wrestler te zijn? Dan is de FWF Academy je eerste grote stap in de worstel wereld.
Wij bieden niet alleen een degelijke basisopleiding voor beginnende worstelaars, ook de meer gevorderden kunnen steeds bij ons terecht om hun skills te verfijnen.
Onze FWF Junior Academy is een programma voor de jongere aspirant pro wrestlers. Hier kunnen jongeren van 10 tot 14 jaar terecht om op een aangepast niveau hun eerste stappen in de ring te zetten.
Onze trainingen worden steeds gegeven door ervaren trainers.
Onze head trainer, Homeless Tom, is één van de grondleggers in het Belgische pro wrestling. Sinds hij meer dan 20 jaar geleden in de ring stapte, heeft hij al honderden wedstrijden op de teller staan. Hij heeft ook al 15 jaar ervaring als trainer. Zelf is hij getraind door Malakai Black (WWE/AEW), Joe Cabray (WWE/OTT), The Bull. Andere notabele namen die hebben bijgedragen tot zijn vorming zijn o.a. Mike Quackenbush (Chikara), Johnny Kidd (World of Sports), Kishin Kawabata (NOAH), Raven (ECW/WWE/WCW), Dusty Wolf (WWE), Tengkwa (PWH) …
Onze assistant trainer, Jungle Jill, is een tweede generatie pro wrestler. Pro wrestling zit in haar DNA gebakken. Met zelf al 9 jaar ringervaring en een heleboel high profile tegenstanders, zoals Aoife Valkyrie (WWE), Jamie Hayter (AEW), Stevie Turner (WWE), Katey Harvey (FFPW/OTT), Queen Maya (Bellatrix) … brengt ze haar eigen inzichten over naar onze studenten. Zelf werd Jungle Jill getraind door Homeless Tom, Phil Boyd (FFPW), Katey Harvey (FFPW) en Joe Cabray (WWE/OTT). Ze blijft zichzelf ook altijd bijscholen, en heeft al meerdere seminars gevolgd bij o.a. Speedball Mike Bailey (Impact), Mike Quackenbush (Chikara), Session Moth Martina (AEW/ROH), Johnny Storm (ROH), LJ Cleary (FFPW/OTT), Michael Dante (PWH/WXW), Timm Wylie (ICW), Tengkwa (PWH), Tom Barong Chong (PWH), Kelly Sixx (UK), The Rotation (WXW), Mot Van Kunder (NL) …
Trainingstijden :
De beginners trainingen vinden plaats op zaterdag middag
Onze advanced trainingen vinden plaats op donderdag avond en zaterdag voormiddag.
Onze FWF Junior Academy vind plaats op zaterdag voormiddag
Onze trainingen gebeuren steeds in de ring, die 24/7 opstaat op onze trainingslocatie in Tessenderlo.
Prive trainingen of groepstrainingen op andere tijdstippen kunnen ook steeds aangevraagd worden.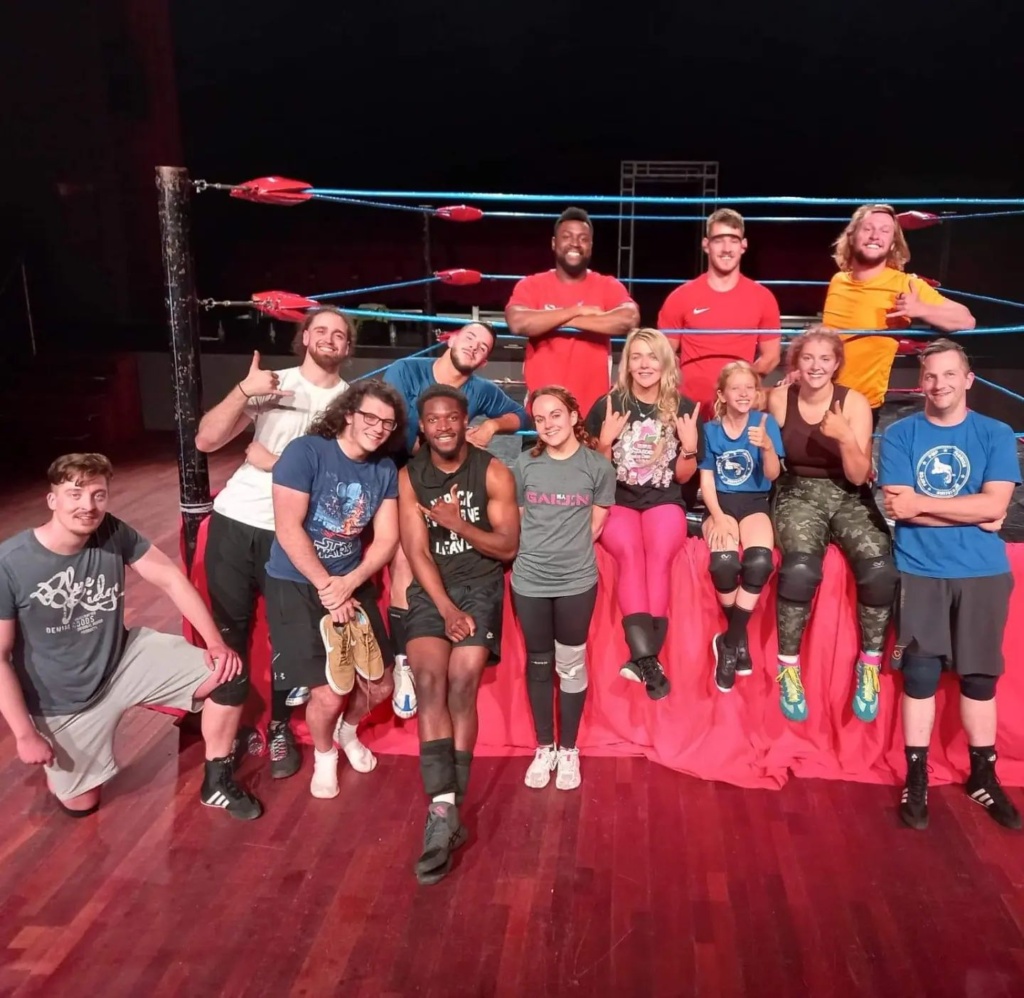 Wij organiseren ook geregeld training seminars en weekends met gast trainers, zoals Katey harvey (FFPW), Phil Boyd (FFPW), Session Moth Martina (ROH, AEW), Joe Cabray (OTT), Johnny Storm (ROH), Kelly Sixx (UK), Timm Wylie (ICW), Tengkwa (PWH), Michael Dante (PWH/WXW) …
Voor meer informatie kun je altijd vrijblijvend mailen naar info@fwf-wrestling.be of bellen naar (+32)476 / 71 49 99